Taken the Exact Moment I Hit 'Send'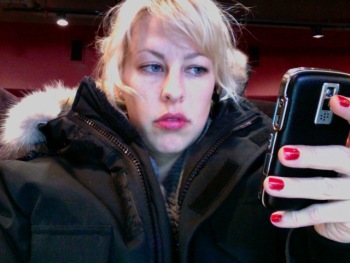 january 27 2009
My Discovery guy today sent me Jon's email, the guy in charge of all things internet at CTV. So using his name from the email I went through the switchboard, found him, and now we are booked for coffee this Thursday!
This all happened while waiting for Jody at Starbucks, who then helped me with my business card design… by deleting a lot of it.
Jody: Do you really need your photo?
Keri: Ya, I'm like a real estate agent that way.
Jody: No.
Jody: Where's your email?
Keri: Woah, I totally forgot it.
Jody: It's alright, they'll just use your BB PIN here.
Us: Cackle cackle.