Went to a Wedding
It was beautiful and congratulations to the new Mr&Mrs!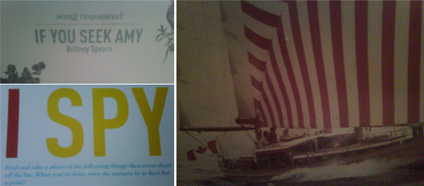 august 29 2009
Each guest was asked to request a song which were listed on the back of our table place cards, top left is mine, click here to listen to it. Also, I was in charge of the kids photo scavenger hunt, and there on the right is how I'd decorate my boat if I had one.
And then I ran into this guy: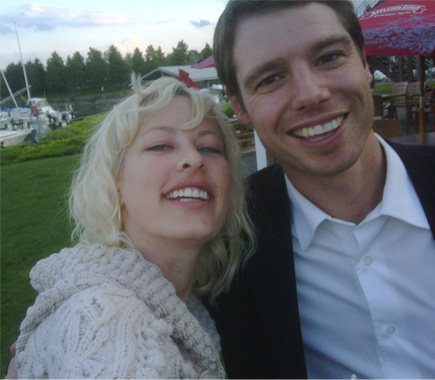 That's Nik Sexton, ex-pro skater (click here, he comes in at 1:58) and he was with me at CBC at the same time on the same type of development deal. There were three in total, the two of us and this other guy we never knew.

His show is called 'The Motion Show', comedy and sketches whose one character, 'Donnie Dumphy' has become popular on YouTube, nice Nik. Click here to meet and watch Donnie, a guy from Newfoundland who kills me and who's girlfriend's jacket also kills me.