TIFF and Dinner
My first TIFF movie ever. I do appreciate my friend giving me his extra ticket, "Keri you need a TIFF post", but to be honest this is not my thing.
I don't watch many movies as it is, and sitting in a theatre at noon, with so much to do, made me feel loser-ish. I summed up my experience on Twitter here and here.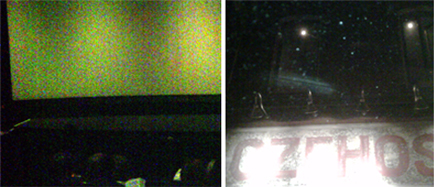 september 17 2009
On the right is where Jody and I met for dinner; we sat upstairs beside the street-view window.
After we left we still had more talking to do when we heard some voices, looked up, and both of us froze when we simultaneously realized that if we could hear their conversation then our entire dinner chat was just broadcast to Queen Street and OMG… it was a girly dinner and there's some things I didn't tell you about my recent exploration. What happens on the ship stays in my head.