Think I Found my Blog Party Location
I need to think a bit more about it, but look, it's The Reservoir Lounge. Why there? Because I dreamed about it once, click here.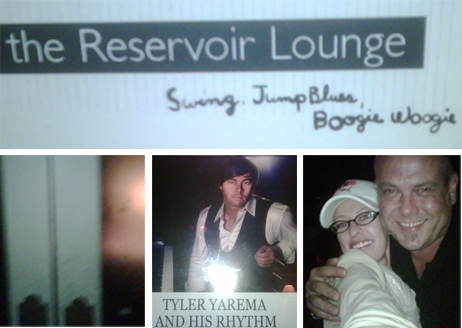 september 22 2009
Through the doors on the left and tada, the place is adorable. They have a different jazz band each night, and depending on the date I choose (early November) means either Tyler Yarema will sing to us (Tuesdays) or Bradley and the Bouncers (Wednesdays).
I was taking a photo of Bradley's photo when a voice said behind me "I can help you get a better shot" and there he actually was.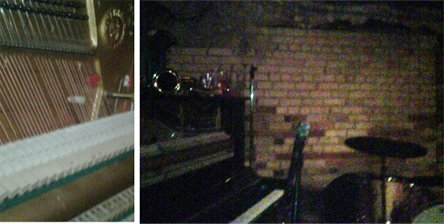 That's the stage where the band plays and where I'll have a little screening to kick off "Season 2 of The Canadian Explorer!". I'm working on a drink sponsor so I can buy all you guests your first drink at least, and I'm gonna have a photobooth and some other stuff. And I want balloons, too.