Things From Today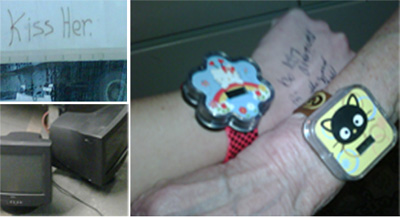 Clockwise:
– cool graffiti february 24 2009
– the watches in my Grandma and my HappyMeals'
– two monitors someone'd thrown out. Was daydreaming what to do with them. I've always enjoyed making stuff out of old computer components, have for years. One day in an episode I'll wear my Pentium pendant.