The Best Books about Canada
Of all the ones I've read I vote for these: august 18 2009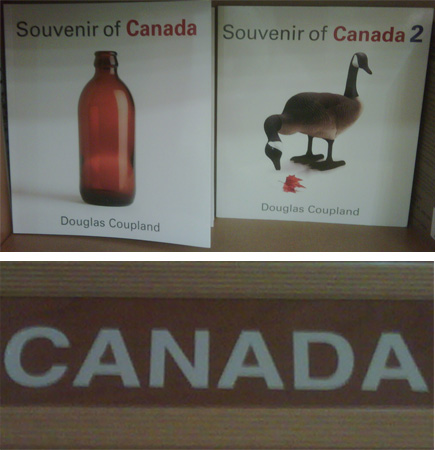 They're written by top CDN author and my favourite Douglas Coupland, click here and here for more info on them. They were in the front display of a beautiful bookstore in Don Mills Centre, McNally Robinson, one of the largest independent Canadian bookstore chains. Bookstores smell so good, eh.
The guy at the checkout said the huge trees in the middle of the store are built personally by owner Paul McNally. This is the book I bought; I heart Penguin Publishing and from it here's a neat Canadian fact:
In Canada it's a railWAY, in the States it's a railROAD.