Party Outfit Secured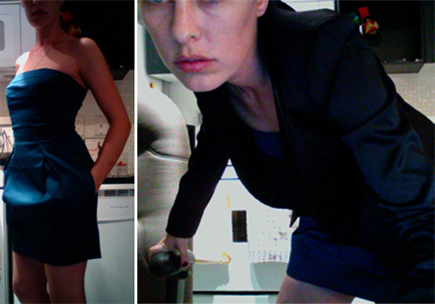 Look how late I left getting it; last party task on my list.
It's from Aritzia because no matter you can go there and find something simple and classy.
I have an outfit change prepared too, this dress from the other day. And see, they're both blue, that's good continuity.