Party Night
Some stops, and at one I met some Twitter friends in real life: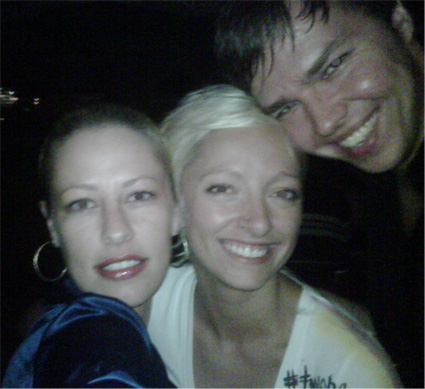 july 10 2009
That's Casie Stewart in the middle, and Sean Ward on the right, both veteran and renowned bloggers. Sorry about your weird eyes guys, red-eye-removal really evades me.
Then off to more partying. That is all.