Okay Woah – A Grassroots Campaign
This started last night on Twitter and into today… my friend Stephane has decided to make it his mission to get me onto The Hour to meet George. Read from the bottom up below: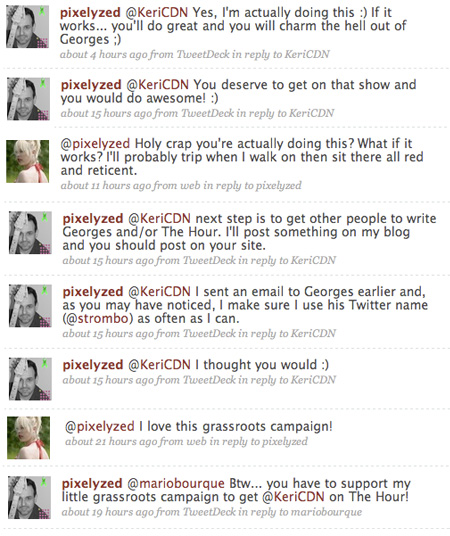 june 26 2009
If you'd like to help him (and see me be awkward on TV) click on his name above. And regardless if this works dude thanks, I'm flattered.