Me Today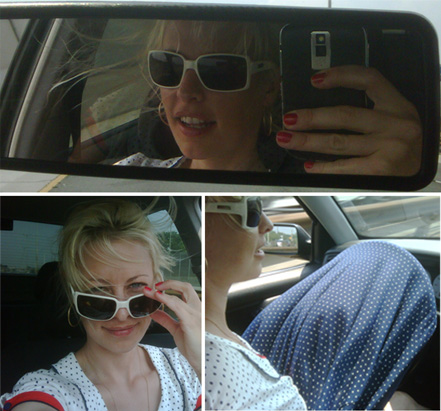 august 16 2009
I'm en route to a bridal shower in Mississauga where I gave the bride-to-be an iPhone case and fanny pack. They went over well.
Going home I took the wrong on-ramp and was all, "oh ya, glad to be on this side, look at all that traffic WOAH welcome to Burlington?".
And look, my dress is driving.