Lunch with a New BlogGirl Friend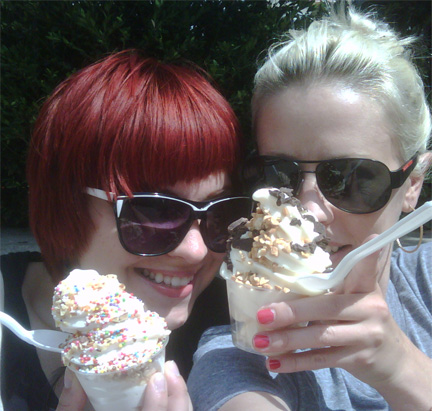 august 24 2009
Meet Karin, terrific Russian* girl who blogs, too. She's hosting an event at the AGO soon about conceptual art and we'll go to that as I've not yet been.
She told me about it over lunch along with how she "just want to go fishing. I have my licesence and everything" and I jackknifed, it was said with so much conviction and real random, click here for a photo of her doing just that.
Good luck with your speech tomorrow lady!
* Mena zavoot Keri. Ya loobleu rooskava yazeeka. Ya cheeteereeu kaneega. Ya gavaryou troodna.