Free Chair to a Good Home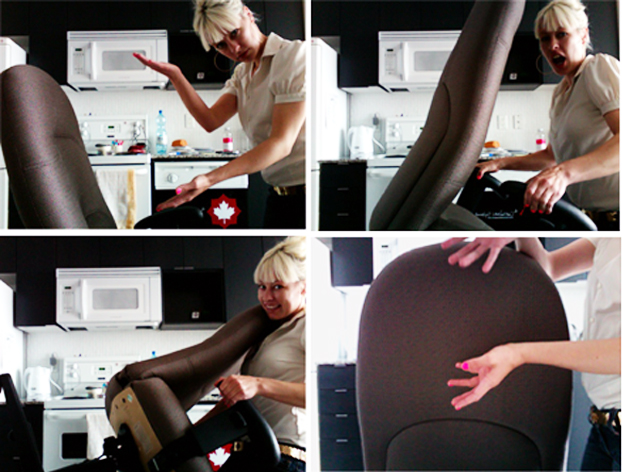 It has to go because when I sit in it I have terrible terrible posture. I have computer shoulders and since I kicked off "Operation Beast Keri" two weeks ago, and learned how long it's going to take to correct my posture, I can no longer reverse that every night by sitting in it.
It's in mint condition because I'm little and the thing is huge. Usually I sit cross-legged all hunched over like this.
Why is it so special? Because I invented my whole show in it. As silly as it is to be attached to an inanimate object, I am. That's why I care what happens to it.
Email me or leave a comment below if you'd like it.