Finished These Two Books Today
Both are Canadian authors, Malcolm Gladwell of Ontario, and Robin Sharma, a Nova Scotian.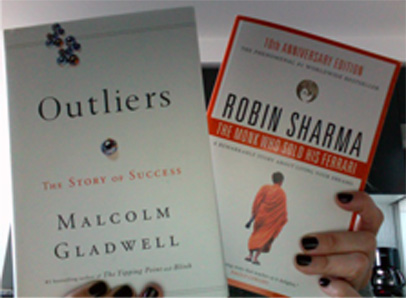 august 30 2009
Both I recommend to you, both are change-your-perspective kinda reads and both, despite their weighty messages, are easy to consume.
My favourite part in Outliers was the '10 000 Hour Rule', which I tweeted this about a little while ago, and The Monk Who Sold His Ferrari re-inforced my theory that, in the winners-circle-of-the-world, they're all getting up at 5am.