Exploring the 'Toronto Botanical Garden'
Picked up Keri in the studio and went somewhere I've been trying to get to all summer – The Toronto Botanical Garden.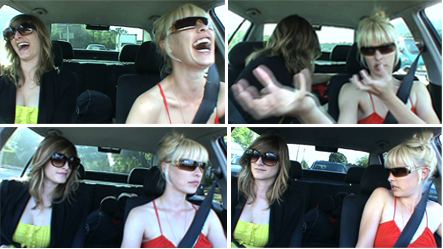 september 24 2009
The Keris are looking good, eh. When she came out to meet me she took one look at my dress, said she had one kinda like it and would be right back. We found more similarities today, too… Keris are bad at directions, pale, wear fanny packs, and we think we're hilarious.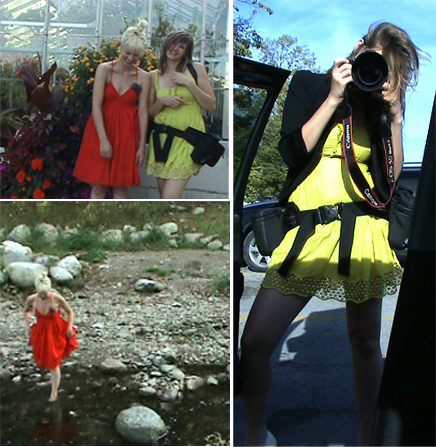 We doubled down – I filmed an episode and she took photos of me and the place. I'm going to cut them into the episode and also it's good because now I have some great photos of me because my profile picture hasn't been changed in forever.
And I found MY ROSE; click here to see 'The Canadian Explorer Rose' come on. It's a hardy, disease-resistant flower with exceptional blooming habits, requires no winter protection and grows to about three feet.
Jenny helped us find it, she's the Communications Director there and when I told her I liked the Garden's website she said she built the thing, nice lady! She told us some interesting facts:
– their building is both award-winning and LEED Certified
– there's 12 themed gardens over 4 acres, huge old trees and a little river
– you can have your wedding or party here
– there are 3 Jennys that work here
– rainwater is collected then an automatic-monitoring system waters accordingly (Woah, it's like you have AI here. Imagine if it could bring you coffee)
– there's a different vegetable garden each year. This summer Ukraine vegetables were grown, next year it's Italian ones
– thanks again, Jenny, still wish I'd gotcha on camera
Then I fell out of a tree.