Exploring the AGO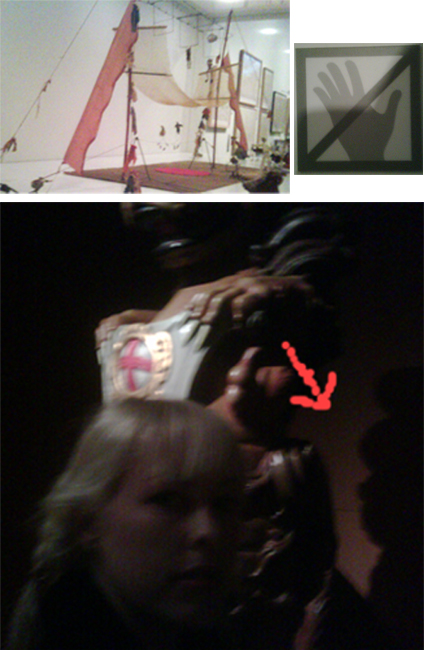 I'm at the Art Gallery of Ontario, where did you know you're not supposed to take photos? Me neither. That arrow is pointing at the shadow of the guard giving me that news.
I knew I should have gone with my gut and made a TwitVid, it was gonna be so meta… I was watching a 1920s film of a photoshoot. But that's the thing about having a blog, sometimes you wanna just not document and save it for yourself.
The top thing is a tiny travelling kinda-animatronic circus. That's what, if we were in the 1897, would have totally enthralled us… which is why sometimes the future concerns me.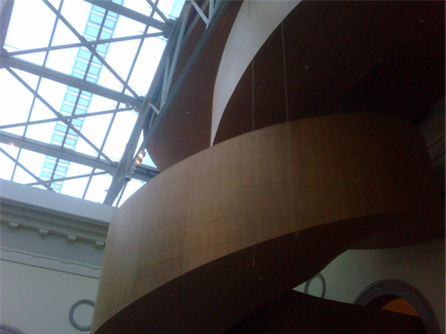 Canadian architect Frank Gehry designed this, and I quite like this photo of mine.