CAA to the Rescue, Again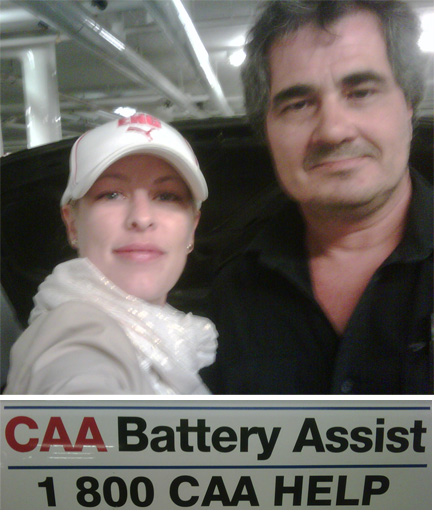 august 31 2009
Meet Robert, my CAA guy who came and replaced my battery with a new one right out of his truck. So that didn't count as one of the four service calls you get for free with your membership.
Learned that the alternator's only function is to charge the battery, which isn't as heavy as you think it would be, but did surprise me to be filled with liquid (why Robert? Battery acid, Keri).
He's a 27-year mechanic who is not interested in being mine, because I asked. And get this – one time he fixed a guy's carburetor with a cereal box, and it worked for three years.