Big Hockey Names and the Stanley Cup
Scotiabank Hockey Club had an event this morning where I met some legends and see the cup, lucky eh? Look how cute they are: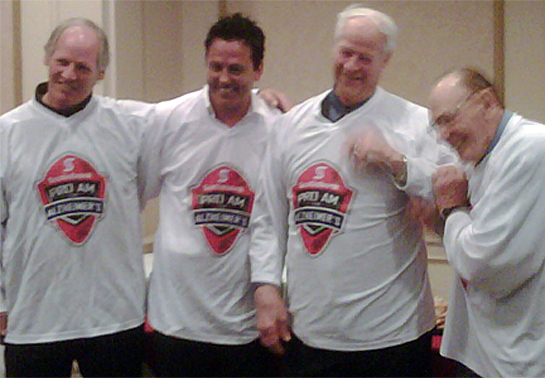 Left to right: Mark Napier, Doug Gilmour, Gordie Howe and Johnny Bower.
Me: Hi Gordie!
Him: Oh look over there (hugs me)
Me: Can't believe I fell for that.
Us: [chuckling]
Me: Hey I wanted to tell you I think your peripheral vision is so cool
Him: Oh it's not, it's just because my head is narrow.
Of course you paw the cup.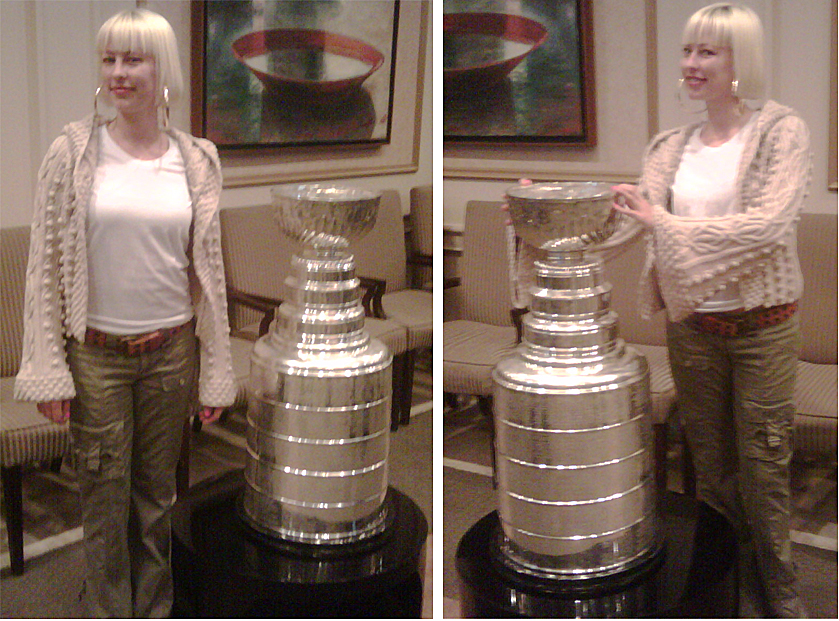 It was the same group that put on the event I attended last year, "Skate with the Greats at Maple Leaf Gardens" and my same friend invited me along, she works for the bank, that's how I ended up here, thanks lady and thanks Scotia.
Here's my episode, "Exploring Hockey Legends", which was my Xmas gift to Canada.