151 Front Street
I've got a thing for this place: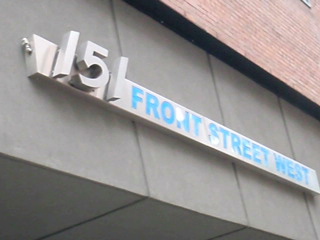 Built in 1954 for telegraph equipment (I'm so glad I wasn't born back then) and today is one of North America's most connected buildings, called a "carrier hotel".
Over 150 telecommunications companies are in here including the big guys Bell, Rogers and Telus, and there's very high level of security; you need an escort to go to the Meet-Me-room, so cool.
Anyone wanna take me on a tour please?
Here's their website.