Exploring Niagara Falls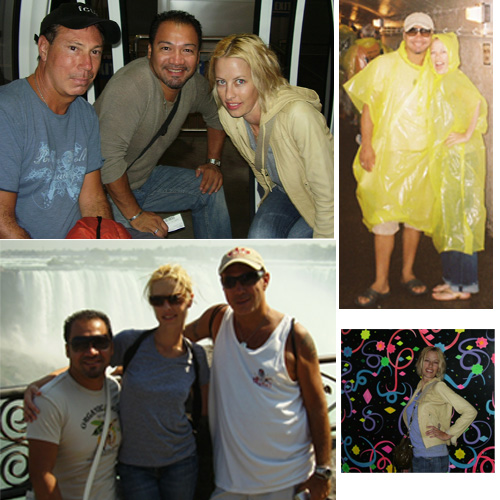 I met Tony and Hector there, my BFFs from South Beach, to party and take in an Ann-Margret show.
We were mesmerized by the Falls, the most powerful waterfall in North America, and even they had to admit the Canadian side trumped the American one. We Journeyed Behind the Falls and rode the Maid of the Mist.
I love this place, the kitschiness really does it for me. We went on a giant ferris wheel, bought tacky souvenirs, lost money at the casino, and toured a haunted house.
Those things are terrifying (except when Hector lost his sandal; we collapsed in giggles and the scary guy came out of character to help us find it).